Best Big 12 Player Drafted #4: Drew Gooden, Kansas Jayhawks, by the Memphis Grizzlies in 2002.
To call Drew Gooden a journeyman doesn't do the word justice. In his nine season, Gooden has played on nine teams. And though journeymen usually scrape the bottom of the barrel, Gooden has actually had a somewhat productive carrer, averaging 11.9 points and 7.8 rebounds a game. Sure they aren't hall of fame numbers, or favorable for the fourth overall pick, but in a draft that only produced four All Stars (Yao Ming, Amare Stoudemire, Caron Butler and Carlos Boozer), not much should be expected from anyone of the class of 2002.
Gooden's career:
2002-03 - Memphis Grizzlies (51 games), Orlando Magic (19 games)
2003-04 - Orlando (79 games)
2004-05 through 2007-08 - Cleveland Cavaliers (292 games)
2007-08 through 2008-09 - Chicago Bulls (49 games)
2008-09 - Sacramento Kings (1 game)
2008-09 - San Antonio Spurs (19 games)
2009-10 - Dallas Mavericks (46 games)
2009-10 - Los Angeles Clippers (24 games)
2010-11 - Milwaukee Bucks (35 games)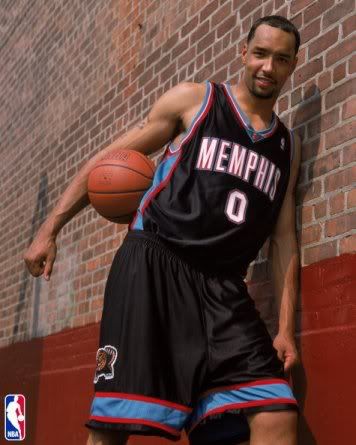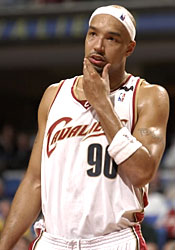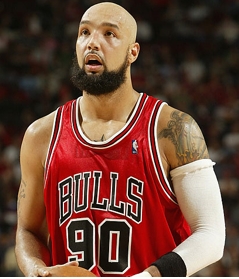 Other Notable Big 12 Players Drafted 4th: Marcus Fizer, Iowa St. Cyclones, by the Chicago Bulls in 2000.
Best Non-Big 12 Player Drafted 4th: Chris Paul, Wake Forest Demon Deacons, by the New Orleans Hornets in 2005.
Before Paul's injury, he was the best point guard in the league.  Even after it he is still considered one of the best, and his name will be in the news a lot as he looks to pull a LeBron/Melo and meet up with some of his buddies. Hell, he might even be the guy feeding Melo the ball, we'll all have to wait for the Summer of Paul to complete before we know.
In preparation for the 2011 NBA Draft, each day until June 23 we'll count down the best Big 12 player drafted with each pick. This list only takes into account players who played in the Big 12, so it starts with the 1997 draft. In total 70 Big 12 alumni have been selected, filling 43 of the 60 possible slots.
Follow Big 12 Hoops on Twitter @bigXIIhoops


LIKE Big 12 Hoops on Facebook